You might be the best DUI or criminal defense lawyer in your area, however, if your competitors are investing more in law firm marketing, they may get more leads. Whether it's a drunk driving charge, a traffic ticket, or a more serious criminal offense, people facing criminal charges are looking for answers fast. They want to know the potential criminal consequences of their charges, the severity of the charges, and how a criminal defense attorney can help.
They turn to Google to get fast answers and start their search for the best criminal defense attorney. It's essential to make sure your law firm is there with the answers your leads need. GoEngine helps create criminal and DUI lawyer marketing strategies that are tailored to your law firm's business goals.
Whether you're a small law practice, a solo practitioner, or a large law firm, we'll help put your law firm on the map for the cases you're interested in. To schedule a free initial consultation, contact our legal marketing company today at (864) 300-0344, or chat with us online to learn how we can help.
How Do You Market a Criminal Law Practice?
Many areas of law are very competitive when fighting for market share and gaining new leads. One of the most challenging areas of legal practice is criminal defense law. Many criminal defense lawyers will probably relate to one or several of these points.
By the end of this article, you'll have several marketing strategies to execute in your criminal defense marketing and business development tool belt to bring more potential clients into your law firm. Some of these methods are more conventional and others can be clumped together as internet or digital marketing. However, digital marketing is virtually endless, so we'll break down the different methods prospective clients can find your legal practice online–and why it's crucial.
1. Referrals From Other Attorneys and Clients
The key to successfully marketing a law firm and generating business in any legal practice is understanding the intricacies at play. For criminal defense law firms, it's essential to understand your referral sources and the willingness of existing clients to refer you to their friends and family. Yes, there are people out there willing to refer their past criminal defense lawyers to their friends or colleagues. However, it's essential to understand how many people are open to discuss such private and embarrassing legal matters. Often, people keep drug charges or more serious charges to themselves as much as possible.
Thus, it's more likely that criminal defense clients will be referred to a lawyer through another lawyer. Most attorneys that practice criminal defense and have been doing so for many years thrive off of referrals for most of their business. Nowadays, most attorneys set up referral fees. But there are more organic ways of generating referrals, including business development and networking.
2. Building a Reputation
One brilliant way to generate referrals and market your criminal defense firm is through building a reputation in your local area and communities. The most effective way to achieve this is by taking on high publicity cases that will generate news and media attention. As the case gets attention, so will your law firm and its reputation.
One way to leverage this method, regardless if you're a new legal practitioner or a lawyer with decades of experience, is to take on controversial cases at no cost and do pro-bono work. Although many people won't remember the attorney's name from reading the newspaper or seeing the case on TV from months ago, fellow lawyers will. This allows you to build a powerful source of referrals.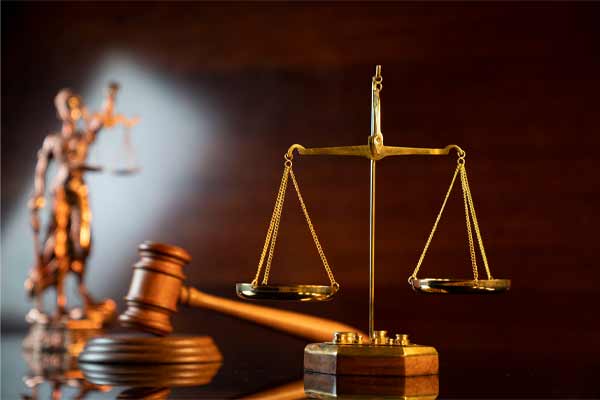 However, it's essential to note that when you're in the spotlight, you must be worth your salt to generate referrals from your peers. Although you might get new clients coming from the media attention, your steady stream of new cases and leads long-term will come from prospective clients that know about you and are confident in your ability and competence to represent the cases they send to you.
3. Promote Your Law Firm Where Your Clients Are
If you're a new criminal defense attorney or don't have a large digital marketing budget, this could be an excellent way for you to get more criminal or DUI clients. For drunk driving cases, think about where your target audience is more likely to hang out. One place you're likely to find potential DUI clients is the bars.
You can start with a small budget of $250–$1,000 to have coasters, branded lighters, pens, or other promotional materials made. Your promotional materials don't have to be high quality, but the nice they look, the longer people will use them. Ensure your name or brand are readable and visible and be sure to include your phone number and what you do whether DUI or criminal defense.
Then, go to bars in your jurisdiction and offer the bar owner to pass out or have free items on the tab for their customers. Preferably you should give out items such as lighters, pens, or bottle openers instead of coasters. That's because these are marketing materials that bar customers are likely to take with them when they leave the bar. The longer that your potential clients hold on to these items, the better chances your law firm is on top of mind, and if they need legal services, they're more likely to call you.
This method imitates behavioral marketing. When you perform behavioral marketing in a novel and smart manner, you'll reach your target audience and usually with a smaller marketing budget than other forms of promotion and advertising. However, to do this effectively, you must analyze your target clients by creating client avatars and marketing personas. This will help you determine ways of finding new audiences in imaginative and creative fashions.
4. Blog About Your Typical Clients' Issues
There are many topics and questions DUI and criminal defense attorneys can discuss on their blogs or in video (vlog) format. Since the law is vibrant and changes from state to state, there are many content gaps and unanswered or insufficiently answered questions for you to write about.
For instance, typing something related to beating a DUI charge in Illinois can offer you a pool of questions and queries to blog about. When you find a topic that you'd like to blog about, supply your audience with thorough responses. Make sure you create informative content that answers your target audience's questions and cases.
Must see: 22 Best website for criminal law firms
Content marketing and blogging offer a great way to find local competition search terms and keywords that you can rank for easily and faster than conventional search engine optimization search terms. Blogging allows you to rank for more keywords and when you create high-quality content, you can generate more traffic to your website than you could from ranking for the more competitive and conventional DUI and criminal law keywords.
5. Leverage SEO for Criminal Defense Attorneys
Most criminal defense and DUI attorneys agree that being present in Google search results for "DUI attorney" or "criminal defense attorney" provides significant value to their business.
As a criminal attorney, you're probably representing clients facing different criminal charges. Similarly, there are many ways in which people dealing with criminal charges will search Google. Our criminal defense SEO strategy entails comprehensive planning and detailed analysis, which ranks your website for all the keywords that matter for your brand.
To rank a new or newly designed website for these search terms, you must have substantial web design, high-quality content, and a focus on link-building. It's a marathon and any SEO agency that "guarantees" rankings in less than 3 months is using "black hat" SEO techniques that may put your website at risk of being penalized.
At GoEngine Marketing, we'll work consistently to achieve those rankings. However, our work doesn't end there. Our experience in criminal defense and DUI law has shown that targeting the often-overlooked search terms will bring your firm more clients. Someone searching for a "DUI first offense," for instance, is likely to hire an attorney. Our marketing strategy goes beyond the "obvious" search terms and targets all questions, variations, and phrases that your potential clients ask Google to maximize your market share and exposure.
6. Create an Optimized Website
As a criminal defense lawyer, your website acts as an information hub that should offer potential clients everything they need to make a decision to work with you.
Your law firm's website should highlight your experience, answer frequently asked questions, the practice areas you cover and showcase a detailed and compelling biography. Also, it requires an up-to-date blog and information about recent case results. At GoEngine Marketing, our web designers will build a visually appealing website with informative content that compels a potential client to reach out to your law firm.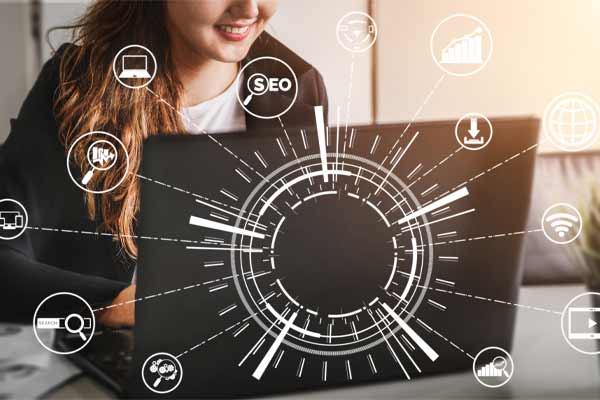 However, a criminal defense firm needs more than a great website. Potential clients dealing with criminal charges want answers quickly, and your law firm needs to be available 24/7 to be competitive.
If a person dealing with a driving under the influence charge wants an attorney and can't contact you after viewing your website, they will go to Google and search for other lawyers until they find one who answers the call. A great website should convince a prospective client to call you; however, if your intake process isn't integrated with your website, you will lose clients to competitors.
7. Get Online Reviews
It comes as no surprise that online reviews are essential. This is an area that's difficult to fake, thus Google puts a significant amount of trust in online reviews. Reviews are a crucial part of local SEO and can make or break your ability to rank, especially if your law firm is in a major metro market. A good marketing goal to strive for is to get 15% of your clients to leave a review. Get reviews from Google, Facebook, and AVVO.
Don't stop pointing existing clients to Google until you have more reviews there than your competitors. Google is that vital. Try to get positive reviews so the negative reviews don't hurt your brand. Negative reviews are inevitable; however, this shouldn't discourage you from asking your clients to leave reviews. You can use negative reviews to make improvements and offer better services to your clients.
Contact Our Criminal Marketing Experts Today!
There are many online marketing tools at your law firm's disposal. Our experts will determine which tools serve your audience best, then we'll implement a customized digital marketing strategy based on your budget, target audience, and marketing goals. When you work with GoEngine Marketing, you don't need to be an expert in criminal defense lawyer marketing, search engine optimization, search engine marketing, keyword research, pay-per-click marketing, or content marketing. We'll assess your needs and execute a strategy.
You already offer your potential clients exceptional service, so you have everything it takes to succeed. Our lawyer marketing agency gives you the platform to showcase your legal services and make sure your law firm clients see your law firm. We'll set you apart from your competitors. To schedule a free initial consultation, contact us today at (864) 300-0344, or chat with us online to learn how we can help.