Search engine optimization (SEO) for lawyers means taking steps to optimize your legal marketing strategies to improve your law firm's position on popular search engines such as Google, Bing, and Yahoo. When your law firm's website ranks high on search engine result pages (SERPs), you'll receive high-quality website traffic, non-stop potential clients, and improved industry credibility.
It's essential to note that as much as 93% of digital experiences start by searching for relevant keywords on Google and other search engines? Also, about 70% of online users don't go beyond the first page of SERPs.
So take some time now and do a quick search for your primary area of legal practice alongside your primary service area. For example, if you practice personal injury law in Chicago, do a Google search for 'personal injury in Chicago.' Does your law firm appear on the first page of popular search engines? If yes, then you're doing a fantastic job with your SEO efforts and other digital strategies. If not, you need to step up your SEO game or continue losing potential clients.
No matter the industry, there are two broad categories of SEO:
On-site SEO is involves optimizing your website for better search engine rankings, based on current SEO strategies. Because search engines frequently update or completely replace their algorithms, it's essential to stay up-to-date with current SEO best practices and SEO tools that can help you determine online search rankings effectively. The main SEO strategies under on-site SEO include content marketing strategies, internal linking, and technical SEO.
You can leverage these SEO strategies to improve your search rankings and online visibility on other media and platforms outside your website. With off-site SEO, you can optimize your online presence in other places across the internet to build credibility and authority while also improving brand accessibility and visibility. The main off-site SEO strategies include outreach programs, link-building, and paid placements in relevant legal directories.
To successfully market a law firm, you must do well in both areas because they are often interdependent on each other.
Why is SEO Essential to Law Firm Marketing Strategy?
SEO generates free organic traffic. While pay-per-click (PPC) advertising is an effective way to gain immediate online presence, but unless you've got a huge marketing budget, those advertising costs can quickly add up, depleting your entire marketing budget in no time.
The best things about organic traffic is that it usually signals searcher intent. For example, if a person is doing a Google search for lawyer services, it's because they urgently need those services and will pay for them.
Thus, SEO levels the playing field for large law firms and small ones. In fact, with an effective SEO strategy, you'll enjoy improved brand awareness and high-quality organic traffic than some of your competitors.
Another reason to invest in search engine optimization is that its benefits are compounding and long-term. While PPC ads deliver quick results; however, once you stop spending money, the traffic dries up. However, with lawyer SEO, your optimized web content can continue to generate organic traffic and rank high on SERPs long after you published it. This can eventually translate to higher revenues at a lower cost.
8 Effective Tips for Dominating SEO for Your Law Firm In 2022
Now that you understand the basics of lawyer SEO and why you must implement it properly, let's look at some effective tips for making sure that you get the most from your SEO efforts.
1. Create a Customer-Centric Law Firm Website
A website design focused on enhancing customer experience is the best foundation for any serious digital marketing strategy. It doesn't matter how effective your SEO strategy is if potential clients are treated to a poor customer experience upon landing on your website.
To create a user-centric website design, the primary question you must answer is — what's in it for your potential client?
Create an easy-to-read domain name
Typically, a domain name is the name of your law firm's website. Some business owners just use their business name as their domain name, which is a brilliant idea in law firm marketing because your business name is unique. Alternatively, you can use an SEO-friendly domain name. For instance, if your primary area of legal practice is criminal defense, you could include the word 'criminal defense lawyer' in your domain name. This makes it easier for search engines to determine what your website is all about.
Make your web content easy to skim
The average search engine user doesn't read word for word. Instead, they skim through the web page looking to pick out crucial information that's relevant to their needs. This means that the content on your home page and other web pages should be skimmable — no jargon, no keyword stuffing, no complex legal terms, and no large blocks of text. Your sentences should be concise, and if possible you must break your paragraphs into bite-sized pieces, and if possible you should use bullet points to emphasize your message.
Use images to break up text
This makes your web content more engaging and easier to digest. Also, you should use bold text to emphasize important terms. This makes them stand out to your target reader and allows for an easier flow.
Make your law firm's website easy to navigate
This means you must make ensure your web visitors can find what they're searching for in as few clicks as possible. Also, it's essential to ensure that all key web pages are easily accessible from the homepage.
Further, your website must be mobile-friendly. With more and more internet users accessing the web using their mobile devices, having a mobile-responsive website is an absolute must.
2. Optimize Your Website's Speed
Website speed is a crucial SEO ranking factor. The average web loading is at three seconds or lower, however, it's often hard to meet. Still, make sure your web pages aren't taking forever to load.
How to improve your website's speed:
Test your law firm's website loading speed using Google's PageSpeed Insights.
Get high-quality website hosting.
Compress heavy files and images.
Install a cache plugin
3. Make Search Engines Love Your Web Pages
This is where your on-site SEO efforts, especially will technical SEO shine. Just as you're trying to optimize your law firm website for potential clients, it's imperative to optimize it for search engine crawlers.
How to optimize your web pages:
Leverage schema markups. These are code snippets used to provide an optimized description of your website to search engines. Although there's no direct evidence that these rich snippets can boost your website's standing in search rankings and organic search results, they do offer improved online visibility, which can eventually improve your click-through rates (CTR).
Ensure all web pages have relevant meta descriptions and title tags. Title tags and meta descriptions are great for enhancing your SEO strategy because they tell online searchers what that a particular web page is about.
Create alt tags for your web images. You'll notice that SERPs have an image section. Creating alt tags optimizes your web images for SEO. Alt tags are also valuable in enabling visually impaired searchers to identify what the image is about.
Implement HTML tags. HTML tags help search engine crawlers to identify the structure of your web pages. For example, H1 tags represent the web page's main heading, while H2 through to H6 tags are used to emphasize other subheadings in descending order of importance.
4. Conduct Keyword Research Effectively
Quality keyword research is the foundation of any winning SEO campaign. Typically, keyword research is all about finding out the keywords or key phrases with the highest search queries relevant to your industry. But it's essential to know how to do keyword research purposefully, or else you'll end up targeting the wrong keywords.
Doing effective keyword research means that your SEO keyword strategy should target specific user intent while also considering your web visitors current place in the customer journey.
How to do conduct keyword research effectively:
There are three primary stages in the client journey where you can implement effective keyword research:
This stage is all about valuable search queries. Here, potential clients need relevant information about something related to their current needs. For instance, with personal injury law services, an informational search query could be "what to do after an auto accident?" Or "how to hire the best accident lawyer?"
Your keyword research at this stage should focus on finding long tail keywords related to the information people need. This can establish you as an industry leader on that subject, which can ultimately build trust on the part of your readers. Another benefit of long tail keywords is that they're less competitive and thus you have a better chance of ranking high in organic searches.
This is where a potential client decides whether to hire your law firm or go to your competitor. At this stage, prospective clients are most probably searching for search terms, such as "(your law firm name) positive reviews," "Best law firm for personal injury cases in (city, state)," "successful personal injury cases (law firm name)," and so on.
Your best approach when conducting keyword research here is to target these keywords and address them directly in your web content. For example, you can create a testimonials page and optimize its content to include keywords, such as "best," "successful personal injury cases," and "personal injury law firm."
This is the stage where the potential client decides to make a purchase or hire your legal services. You want to target search terms that revolve around how they can hire your legal services. These include transactional search terms, such as "hire an accident attorney," or "hire a personal injury lawyer."
5. Publish Relevant Content
High-quality content marketing strategy is the backbone on which online marketers achieve SEO success. Everything here hinges on having well-written, high-quality, and relevant content. The success of any digital marketing campaign relies on the quality of the web content being published by a business.
How to create high-quality web content
Publishing high-quality web content requires a thorough understanding of your industry. You need to speak the language of your target clients and address the challenges they're facing. Here are some valuable tips to consider:
Always start with in-depth research. Identify who is your target client. Why would they seek your legal services? What makes your legal services unique and attractive? Once you know who you're writing for, it's easier to create valuable content.
Always highlight the benefits. Prospective clients don't really care about your awesome features; all they care about is how those features benefit them. By focusing on benefits, you'll make your web content about your target audience, which is typically what effective content marketing is all about.
Leverage videos and infographics. These are crucial pieces of content too. However, they're more engaging than the regular text content. Audience engagement is another crucial SEO ranking factor. That's because when search engine users engage with your content, they're more likely to spend more time on your website, share your content, or click other links on the page. This reduces your bounce rate. A high bounce rate tells Google that your web content is irrelevant and thus doesn't deserve a higher search engine ranking.
Use highly visible call-to-actions (CTAs). The worst type of web content to publish is the type that leaves readers wondering what action to take next. Thus, you must include a CTA on every web page on your website. Even if it's a simple "Contact us now" or "Hire our legal services now," let your web visitors know what to do next after reading your content.
Include a frequently asked questions section. A FAQ section offers direct answers to the questions that your target readers are more likely to ask about your legal services. This saves them time and enhances user experience.
Invest in creating blog posts. Since you have an active, loyal client base, it's imperative to invest in creating valuable blog posts. While it may take time to see positive results from blogging, it's a worthwhile endeavor for two primary reasons. First, search engines love up-to-date web content.
Publishing keyword-optimized blog posts frequently is a brilliant way to satisfy that requirement. And second, blogging can help you build authority and credibility. The more you blog about your legal expertise in the legal industry, the more potential clients will see you as an authority figure. This will eventually lead to higher trust and confidence in your legal services.
6. Leverage Local SEO
Local SEO simply means optimizing your law firm's online visibility for local search. This is one of the most effective ways to level up your legal marketing game and stand out from competitors. Further, it can put your legal services on the map literally.
How to leverage local SEO:
To create an effective local SEO strategy, the first step is to claim your Google My Business (GMB) listing. Your Google My Business profile must contain all the relevant information about your law firm, such as your business name, street address, phone number, and business hours. Your Google My Business profile should also showcase online reviews and testimonials about your legal services, so it's crucial to deliver tangible results for your potential clients at all times.
Another way to optimize your local SEO is through citations — mentions of our firm's name, address, and phone number (NAP) on other relevant legal directories and websites. High-quality citations from relevant websites tell Google and other popular search engines that your website is authoritative and legit. After all, there are many authoritative websites linking to it.
7. Install Google Analytics
Google Analytics is another free SEO tool that can significantly improve your overall digital marketing efforts. It helps you to gain insight into the performance of your law firm's site and track crucial metrics, which helps you to know if you need to focus your SEO efforts on specific areas over others. The primary categories of information that it offers are:
Who is using your website?
How are they finding your website?
On an in-depth level, Google Analytics offers relevant data, such as
The number of web visitors reaching your site
Where those visitors are coming from
How much time they spend on your law firm's website
What mobile devices they used to access your site
What web pages your web visitors landed on
The nature of the website visit and much more
Further, Google Analytics helps you to set SEO goals, which you can analyze. For example, you could set and analyze how many web visits you get from organic search, how many from non-organic, and your top-performing web content.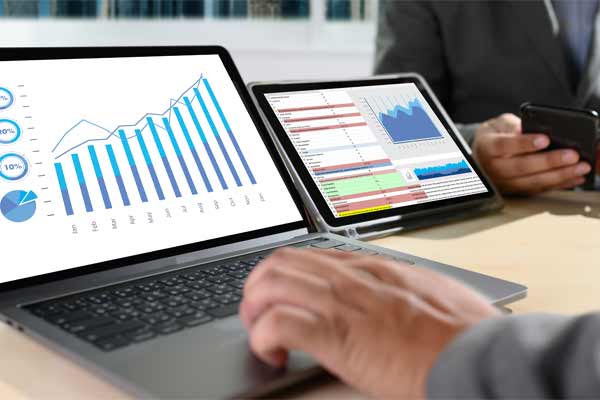 Another essential analytic tool is the Google Search Console. This tool offers a valuable insight that you can utilize to optimize the online visibility of your website. It offers information such as:
Technical errors on your website
Which websites are linking to your website
Most popular search queries
Click-through-rates
Internal links and external links
Broken web pages
Mobile-responsiveness, and so on
8. Hire an SEO Agency to Implement These SEO Tips and Best Practices for You
You know you can't take on all these tasks while also running your law firm. Many of the law firm SEO best practices are too technical. Where will you find the time to learn how to implement them? Hiring a reputable SEO company to help you implement these SEO tactics for you is the best and pragmatic way to go.
If possible, hire an SEO agency that specializes in legal marketing. This way, you'll be sure that you're getting targeted SEO services from qualified professionals.
Need Professional Lawyer SEO?
Some lawyers might think they can simply publish content, build their law firm's website and expect it to rank and the potential clients will follow.
If you're searching for a law firm marketing agency that specializes in SEO and knows how to get you the results that will transform your legal practice into the law firm you envision, then contact the SEO experts at GoEngine today at (864) 300-0344 for a free initial consultation. We'll bring in the online traffic and results, so you can focus on running your law firm and helping your clients beat their charges.