The biggest worry when making the decision to start a new law firm is whether or not you can attract clients, and keep them. No matter your skill in a courtroom, a bad marketing strategy and poor customer service can make or break your firm when it comes to attracting new, potential clients. Mounds of paperwork and other inconveniences can chase away your established clients who want a more streamlined experience, as well as ward off new clients.
While larger firms may have an in-house intake team to take care of bringing in new clients and managing their relationships with their current clients, smaller or newer firms can't expect to start off on that level without redlining. That's why creating a personalized marketing strategy, and trusting marketing professionals like the team at GoEngine, is the best choice to help get new or smaller firms on their feet.
Between the various different services that GoEngine offers, from search engine optimization to social media management, the marketing experts at GoEngine can not only help you catch the attention of prospective clients, but also help you create a personalized and perfected client intake system, unique to your firm, to help you connect easily with those new clients and streamline client onboarding to save you and your new clients time and energy. These tools can be used to make life easier on your current clients as well, and save you time.
In the modern age, the intake process for potential clients is expected to be easy and stress free. Any law firm that doesn't wish to be left behind by technology must embrace it. A majority of internet related interactions happen on a clients cell phone, either through apps, their phones internet provider, or their email. If your client can't contact you through these avenues, they may choose someone else who has taken the time and initiative to streamline their client relations.
What Kind of Intake Information Can be Done Online?
If you choose to use any kind of software to do your client intake, there are many options for what that can include. This wide range of options can include an online intake questionnaire and online intake forms. These forms can be completed online by any client, whether they are a future client, or a current client. Online forms are a popular option with many different types of businesses, including law firms.
If your practice management software doesn't give clients the option to do their paperwork online, from their phone, laptop, or home computer, it can put unnecessary strain on your client to find extra time to make it in to your office, rather than being able to fill out their forms and information during down time in their home or when they are out and about.
Having this option upgrades the client experience, showing any prospective client that your law firm is up to date with technology, and that you care about your clients time and experience while working with you. Keeping all of these forms in a centralized location in your software, such as a client portal or mobile app, where your clients can view their client intake forms, or any other forms they need to sign, electronically, can take your law firm into the 21st century.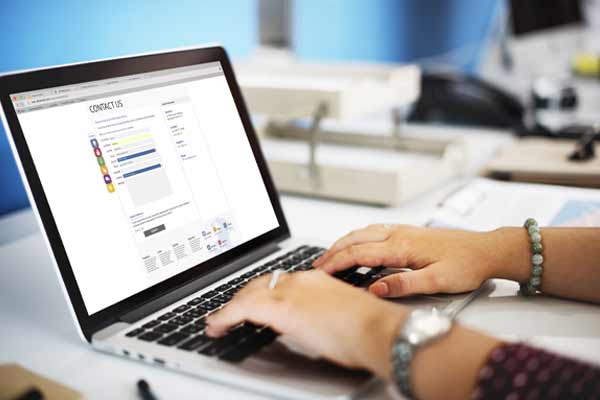 You won't only receive data that your clients send you, but you'll also receive reports about various other data available online about your clients, using their names, addresses, and social media profiles. This data can be invaluable in learning what kind of clients your firm is attracting, as well as how to reach out to more clients and the best mediums to use for marketing. If most of your clients are finding you via Facebook, then you can switch your marketing to target Facebook more than your other ad spaces, or if you're being found on google, you can focus on paid Ads and SEO for your law firm.
Do Clients Really Prefer to Put Their Information Online?
Between the green movement helping many younger people move away from using paper unnecessarily, and the overwhelming majority of people owning and using a smart phone on a daily basis, having all of your information in the palm of your hand at any time you need it can be a big deal for a potential client. If your law practice doesn't offer an all-online option, you may be unable to accomodate clients with busy schedules who do not have time to drop into your office any and every time something needs to be signed or filled out.
Having all of your document management, to include invoices and all other paperwork, in one easily accessible spot for your clients and their legal services saves you and your clients time. Your personal touch can be added to your law practice management software, including customer service features like chats, and other key features like billing features. The more options you can offer to your potential clients, the more likely they are to choose you. These conveniences not only make life easier on your clients, but also on you and your staff.
Should My Firm Use an LPMS or a CRM?
An LPMS (Law Practice Management System) helps your law firm keep electronic records of everything in your office, from task management to client management. These programs can look different in every firm, depending on how you use it and which program you use. Some programs are all inclusive, with an all inclusive price tag to match, while other programs simply offer the basics for you to build off of and customize your perfect program.
But in today's age, an LPMS isn't enough. On top of having an LPMS, your best bet is to also have CRM (Client Relationship Management) software. Using CRM software in your firm, in conjunction with an LPMS, can save you invaluable time when it comes to managing your relationships with clients and potential clients.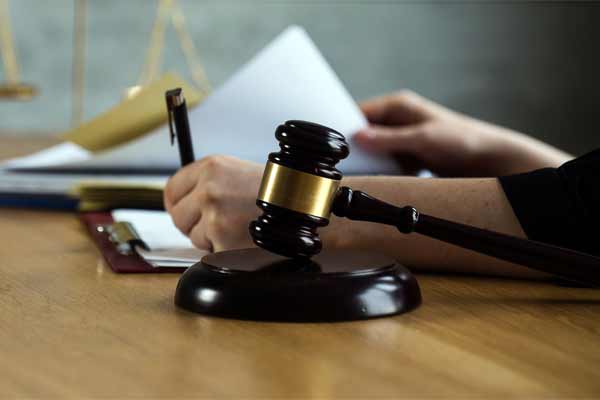 CRM software includes:
Storage for all client and potential client information
Storage for all records of interactions with your clients
Sales automation and lead tracking on your clients
Because every system is different, the system you decide to use may include extra features. Some CRM softwares have an area in each clients profile for you to write helpful notes for your next meeting or where clients can send you updates when they need to, so that your valuable meeting time isn't taken up by catching up. With all of that information just a quick read at your finger tips, you can get right to business during your meetings with new and potential clients.
Using an LPMS in conjunction with a CRM will help you keep all of your information regarding your law firm and with clients in one, easily accessible spot, that can be accessed by all of your staff and yourself, no matter where you are. Instead of having to wait for files to be overnighted to you, or delivered from other part of your office, you can simply pull them up on your computer, laptop, or phone no matter where you are.
Your clients can avoid making unnecessary trips into your office, giving you and them more time to work on their case, rather than just their paperwork. While your LPMS helps manage your current clients and all other aspects of your law firm and employees, a good CRM software will take care of the intake of new clients, as well as tracking information on your business and clients to help you find new clients and improve your client relationships to help retain your current clients.
Related: Best Live Chat Services for Lawyers
Is a CRM Worth the Money?
The average CRM software is a monthly cost, that goes based on how many employees you have that would need access to the system. While it depends on what features you choose, and some CRM's will cost more, and some will cost less, the average monthly fee for using a CRM is around 60$ a month. For most CRM's, you take the monthly fee and multiply it by the number of employees that need their own access codes to the system for daily use. So if you have 2 employees, you would pay around 120$ a month, but if you have 10 employees that could be around $600 a month.
How much time a week do you spend on phone calls with clients, or cold calling potential clients? How much time do you spend having to search through a filing cabinet for a certain clients folder? How long does it take you to search through your email for a specific email from a specific client? How many times have you been looking for a file that your paralegal was reviewing, or your partner had sitting on their desk?
There are so many small moments during the day that are taken up by un-billable minutes and wasted time, when you could be accessing all of this information in the same spot. Just having each clients file organized automatically, in search-able online files that all staff can utilize, can save you hours of time a week, and pays for the service itself.
Then comes in the benefit of all of the data you get access to each month in relation to the health of your client relationships, and the well-being of your firm. The ability to review all of the available data about your clients and potential future clients to help build your business can make the difference between your firm becoming a household name or not. Without the monthly data the CRM gathers for you, every business and marketing decision can become a guessing game when trying to figure out the best course of action for your business.
Which Online Intake System is the Best?
There are a variety of different intake systems on the market, and finding the best intake system for your firm can be a challenge. That's why working with a marketing team like the professionals at GoEngine is your best bet for picking the correct Client intake system. Choosing the right intake system is part of building a complete and effective law marketing strategy, and a necessary step to take if you want to become a household name.
Your first step in choosing the right intake system for your firm is deciding what you need. Do you need a program to help you contact and set up meetings with clients? To store your paperwork so that clients can digitally sign papers on the go? To help you attract new clients? To help you retain established clients? Every law firm is different, and faces different problems, so these programs are not "one size fits all".
With over 300 different CRM's on the market, it can be overwhelming and confusing choosing the right one for your firm. The marketing team at GoEngine has intimate knowledge of these various programs, and will help you make the right choice for your firm.
On top of all of this, the main goal of a good intake system is to provide the best customer service experience possible for your clients, as well as to track and analyze data related to the relationships you have with your clients, the workflow of your employees and your office, and how to maximize your success rate with all of your clients, new and old.
Once you know what it is you want from your intake system, its time to sit down with your marketing team and create a plan, and a budget. GoEngine's marking team can walk you through all of your options to help you find the best suited software for your firm and individual needs, to get your firm back on the right track.
Theres No Reason to Wait
The longer you wait to digitize and improve your client relations, and your law firm, the further behind other firms you fall. If you fall too far behind, you will eventually reach a point where catching up is nearly impossible. Rather than risking the success of your law firm and your career on chance, its time to take the necessary steps to get ahead of other firms and get your own law firm on the road to continuous success.
No matter the size of your firm, and no matter your budget, there is always room to grow and improve. Even the most basic marketing plans can help improve your firm and your client relations. Whether or not you know exactly what you want or what it is you're looking for, the best place to start is just by asking questions.
GoEngine offers free website evaluations, and free consultations, for all potential clients. During your initial consultation, our digital marketing experts can walk you through all kinds of different options, add ons, and various budget options, as well as answer any questions you have. We're dedicated to creating the perfect marketing plan for you, and that looks different for everyone, depending on their law firm and their clients.
Once you are happy with your personalized marketing plan, our content creators and marketing experts will help you implement your plan, and monitor it for you to collect data about your potential clients. At the end of each month you'll receive a marketing audit, showing you all of the data collected that month, as well as any improvements your law firm has made in the last 30 days. It's time to take control of your future, and begin creating the law firm of your dreams.