When going to work every day means holding someone else's entire life in your hands, it is frustrating to have to think of something so trivial as coming up with a plan to market your skills, and your business, so that those who need you can get the help they need. But without a good and thorough marketing plan, it may be hard for those potential clients to find you.  If prospective clients haven't heard of you, or don't know how or where to contact you, they'll end up looking for someone else to help them.
This can mean lost business for you, and lost cases for immigration clients, who settled for lesser attorneys because they couldn't find you. While immigration attorneys, and immigration firms, make up less than .9% of all attorney's in the United States, the field is very competitive and clients are easy to lose to another firm, especially if your competitors are larger, well-known firms with established client lists and expensive marketing plans.
Worrying about marketing plans and Facebook pages is time-consuming, and almost wasteful, when that time could be spent actually helping the people who need you. As a business owner, taking too much on your plate between clients and marketing campaigns can cause burnout and frustration. That is why trusting a company like GoEngine, which has a marketing team of experienced content creators who would be honored to help you, is a great idea.
Whether you need your website updated, someone to manage your law firm's social media accounts, a new way to get in contact with your clients, or someone to help you get your name out through a law firm SEO strategy or paid advertisements, or even a fully personalized marketing strategy to bring your firm to the next level, GoEngine can do it all. Call us today at (864) 300-0344 to start building your immigration law firm marketing campaign.
Your Website Says a Lot About You 
In 2021, when someone is in need of any kind of service, the first thing they do is pull out their smart phone and google it. If your law firm is 20 pages back when a prospective client types "Immigration lawyers" or "immigration law firm", they'll never find you unless it is through word of mouth. Through SEO (search engine optimization) GoEngine's content creators will help bring your law firm's website organically to the first page on Google for your target audience.
Organic traffic clicks on the top 5 search results make up 70% of all clicks on search engines. SEO is accomplished through many steps, including creating and updating immigration law related blog posts on your website, filtering and promoting client reviews on social media and search engines,  Another option is Ads, placed on search engines, like Google, Bing, or Yahoo, that come up when potential immigration clients search for immigration law firms on those search engines.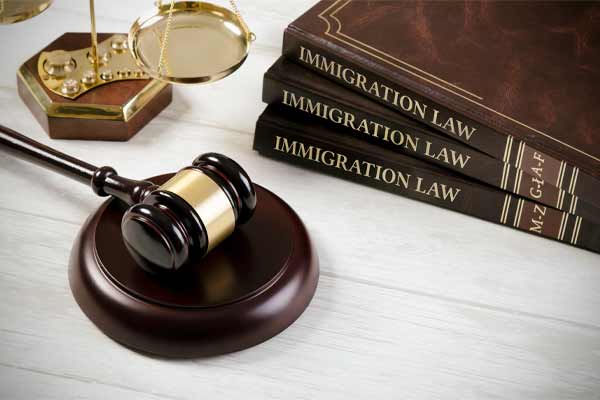 And when those potential clients find your website, what will they see? A clean, well-put-together, comprehensive, and beautiful website is what they're hoping for. An updated and current digital business card for your firm, current phone numbers and addresses and listed services that you offer are a must. Having easy-to-find links, a messaging system that clients can email you directly from on your website, and a wide range of blog posts and articles about immigration law and commonly asked questions can turn a potential client into an actual client. Especially if your firms blog and website are updated frequently.
While no one would expect an immigration attorney to know how to build an online presence perfectly, the vetted professionals at GoEngine are well versed in creating beautiful, custom law firm websites and blogs. Your law firm blog can make a huge difference to your online presence, through SEO and also informative information like a run through of the immigration process, or work-related visas, or green cards. Having helpful and clean blog posts can not only help more people find your website but also instill trust with your clients before you ever meet them as they learn information provided by your blog post that may apply to their particular cases.
Your Clients Want to Hear from You 
The biggest problem potential clients are facing when looking for legal services is not getting a response when they attempt to reach out to and contact a law firm for the first time. Especially with immigration issues, time is always of the essence. Nearly half of potential clients expect a response from a law firm within the first 24-hours after contacting that law firm, and 68% of potential clients contact second and third firms if the first firm they contacted does not respond within a day. This could mean hemorrhaging potential clients if you're missing messages or not responding.
Immigration Law is complicated and intricate, and getting it wrong can ruin a clients life. This is why most people facing time spent in immigration court opt for an experienced attorney, rather than trying to represent themselves. They need an attorney, and a firm, they can trust to respond to them when needed. Responding to clients quickly keeps the flow of leads moving at a good pace, and can get your firm more high-quality leads through client reviews and word-of-mouth. Even if the potential clients that you speak with don't hire you, they're more likely to recommend firms that responded to them quickly to friends and family who may need help in the future.
Social Media Marketing Tips
Social media for a law firm is all about image, and there is no better place to market the image and digital presence of your business than on social media websites. Whether it's Facebook photos of your team celebrating together after a big win in court, or tweets about new updates or legal precedence to immigration law, or an Instagram post of the whole office working late on a case, showcasing a more relatable side of your office makes it easier for potential client to reach out.
Your social media presence not only makes you and your staff seem more approachable and "human", but also shows potential clients that your firm is up-to-date on current technology and communication and that your law firm is still working and accepting clients.
An out of date website or social media page can turn away potential legal clients who might assume your firm is closed if your online presence hasn't been updated in months, or even years. Social media is also a great platform for PPC (pay-per-click) ads, and is extremely helpful in opening lines of communication with new clients through Facebook messenger, or direct messages on other social media platforms.
But with having a social media page for your firm, comes the time and effort needed to actually run those pages. Juggling posting on multiple social media platforms and responding to messages, all while handling your clients and your case load, can become way too much, very quickly. At GoEngine, we can do all of it for you. All you have to worry about is reading and responding to the messages sent to you by potential clients, while we worry about building the approachability and public opinion of your firm.
What Should Your Marketing Budget Be?
There is no right answer to exactly how much you should spend on law firm marketing campaigns. While most firms spend between 2-10% of their revenue on their online marketing strategy, the number is however much you want to spend, or feel you need to spend. If you have an established client base, referrals from current or past clients, simple social media management might be all you need. If you've just opened your firm and are trying to get your feet under you, you may need a complete and comprehensive plan that includes a little bit of everything. GoEngine's marketing plans can be customized to any budget, and we guarantee a return on investment when it comes to our services.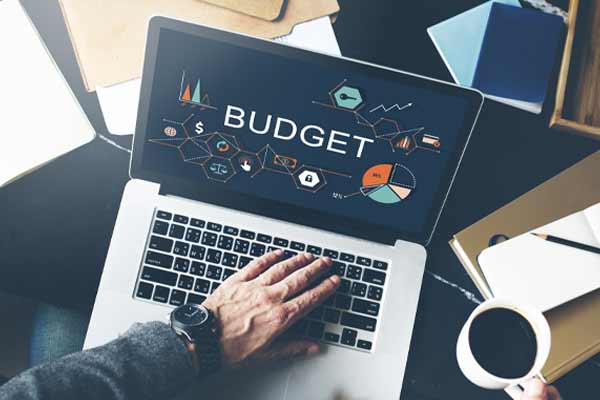 Our Services Include:
SEO
Social Media Management
If you just want a little advice, or you want a full-blown campaign, GoEngine will help you design an effective marketing strategy that fits your desired budget perfectly. Even if you're not sure what you want or what your firm needs, GoEngine offers free website evaluations, as well as free SEO and marketing audits, to show you where you are now, and where you can be. We are more than happy to answer any and all of your marketing questions, and walk you through step by step our processes.
We want all of our clients to have a positive experience with our business relationships and will provide monthly audits of your customized marketing strategy to keep you up-to-date on the progress our digital marketing team is making for your firm.
Leave it to the Professionals
Even if you're doing everything else perfectly, you might feel like your firm is struggling to bring in new clients. That's where we come in. Out of date, never updated websites and social media accounts can look bad for your firm, and even scare away potential clients who may think your firm has closed. Your marketing efforts can make or break your firm, especially in today's tech-revolving world. A bad marketing strategy, an out of date website, or forgotten about social media can find you left behind and forgotten about, dozens of pages back on every google search, while a good marketing strategy can have your phones ringing off the hook, and help your firm grow to fit your dreams.
At the end of the day, what comes first is your clients. Their cases, their stories, and their lives. Anything that takes your attention away from your clients may seem like a waste of time and become frustrating when your attention should be on your clients, which is why it's better left to the professionals. GoEngine's content creators specialize in law firm and legal marketing, and immigration law firms are no different. Your clients trust you to help them every day, it's time to put your trust in a company that's ready and willing to do everything possible to help you with your law firm marketing strategies and accomplish your business goals.