For your law firm to gain the visibility you need, you must perform search engine optimization (SEO) on your site to:
Get your landing pages properly indexed.
Get the indexed pages ranking high enough in the search engine results pages (SERPs) that potential clients find your pages in Google.
Google uses a complicated algorithm to determine how to rank pages for keywords. To be effective in Google's rankings, how you optimize your firm's site must conform with the ever-changing requirements of Google, and you must do so in a way that offers existing clients and prospective clients the information they need in a user-friendly way.
Your law firm's site is the foundation of effective SEO. From an advanced perspective, your legal SEO strategy should include:
Extensive keyword research: This entails finding keywords to use on your website that are relevant, have attainable levels of competition, and have good traffic. Your target keywords should also be based on search queries that potential clients use.
Website optimization: This involves:

Frequently creating high-quality content that's relevant to your target market and supports your keyword strategy
Optimizing your back-end tags and legal content to reflect the search terms you need to rank well for
Making sure your website is user-friendly and easy to navigate

Local SEO for lawyers: Further, your SEO efforts should be targeted at attracting the best potential clients in your area.
Have a solid link-building strategy: To rank well on search engine result pages, you also need to get high-quality and authoritative backlinks from a diverse set of relevant sites.
If you have questions along the way, please contact the digital marketing strategy experts at GoEngine Marketing to find out about our search engine optimization services for lawyers.
How Much Does Law Firm SEO Cost?
If you're wondering if SEO is worth the money, that means you don't understand the purpose of SEO. SEO aims to boost your search engine rankings. To do that, SEO experts will add relevant keywords to your website in order to drive traffic. For example, as a personal injury law firm, you may use keywords, such as "accident lawyer" "personal injury attorney" or "personal injury attorney in Chicago."
The more search engine-friendly your site is, the higher you'll rank on Google. Eventually, ranking high can help to guarantee more traffic visiting your site. This doesn't you have to hire an agency for SEO; however, it's the best way to guarantee results.
There are so many freelancers and SEO agencies today, legit and otherwise trying to sell search engine optimization services and we see a range of prices being tossed around. Many attorneys see value in pursuing SEO and search to scale their law firm's marketing and growth. However, with so much buzz and confusion in the market, it's difficult to know how much you should pay and what you're paying for.
How much should SEO cost for law firms and lawyers? Typically, it'll range between $2,500 and $15,000 per month most times. However, smaller law firms with less competitive areas of law might pay less than $2,000 for SEO while large markets with competitive areas of practice may pay as much as 15k per month.
To figure out exactly how much you should spend per month on lawyer SEO, you must consider quite a few factors. These factors include the number of keywords you're targeting and how much local competition exists.
Number of Keywords
Most lawyers will opt for one or two keywords in order to drive traffic to their website. In a low-competition market, it doesn't take a substantial amount of SEO effort to boost your ranking for two or three keywords. At the bare minimum, that'll cost you about $2,000 per month in many places.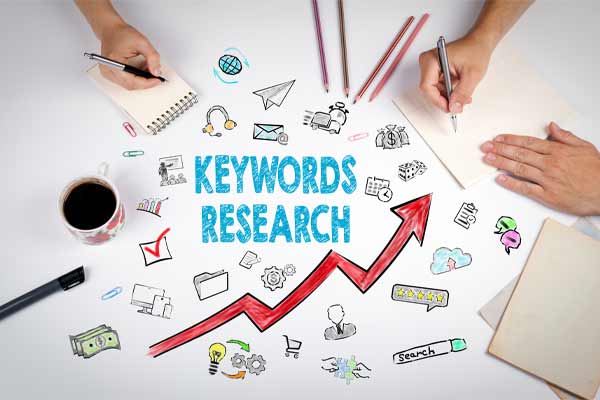 Typically, more keywords mean more SEO strategy and work. You're more likely to experience a price bump as you continue to add keywords you would like to rank for. These may eventually cost you over $15,000 each month.
However, more keywords guarantee more traffic in total. Thus, it's essential to consider how the SEO will ultimately pay off in the long term.
Local Competition
If you're in an area where another law firm or lawyer stands out as the most reputable, then ranking above that lawyer or law firm for the top spot may require more effort.
Also, if your competitors implement an SEO strategy, there's more amount of work and SEO costs ahead of you.
Further, targeting one specific city vs. an entire county or state can make a substantial difference when it comes to cost because you'll have more competitors in your market. Here, you can opt to use unique keywords that your competitors aren't targeting or using. Or you can opt to spend more on SEO services to rank your site to the top of search results.
However, just because you have many competitors doesn't mean that you won't be able to rank on Google. But, expect to spend more on SEO services.
What Should be Included in the SEO Package Price?
It's going to be challenging to tell you to pay A for B or C for D services. However, here is what we recommend looking for in a solid SEO package.
Local SEO. This includes things, such as optimizing your:
Google My Business listing and Bing Places listings and other search engine listings
Local directory listings and quality citations. These include Yelp and Yellow pages and websites that already rank high on Google for your target keyword.
NAP optimization. This involves ensuring all the search engine listing has the correct business name, address and phone number of your law firm.
Service area pages and location on your website
Ranking your target search terms: These will be the keywords, such as personal injury lawyer, accident attorney, or criminal defense lawyer. Typically, when you see a cost per click, it'll help to know whether the target keyword will generate new leads and clients.
Daily or weekly rank tracking and reporting
On-Page SEO

Site architecture,
Speed and performance optimizations,
Schema markup,
Technical and content quality auditing, and
HTML best practices and markup optimization.

Blogging and the development of evergreen content, which are usually additional options.
Topical authority and Link building
How Much Should a Law Firm Website Cost?
Typically, a small to mid-size law firm site costs anywhere from $2,000 to $100,000 or more, depending on the assets and level of customization used on the website. It's essential to note that even if you choose to use a website software, such as Wix.com, you'll still need to have content developed. In this section, we'll cover some features and services that are often included with a higher price rate on a website.
1. Service
A website is not a "set it and forget it" law firm SEO plan. If you want your firm's website to attract new clients, you'll need to maintain and optimize it regularly. Often when you work with a team, you're guaranteed a higher level of service that you can rely on to keep your law firm's website running successfully. Your law firm's site should be an ongoing engagement, so you'll need to include it into your monthly budget.
Attorneys that pay a one-time fee for someone to build their law firm's site ignoring the ongoing engagement often encounter problems. For instance, if your site goes down, you need to call an expert who can assess and troubleshoot the problem quickly. If you don't have an ongoing contract with the person who built your website, this can be challenging.
The other problem that often occurs is the ability to update and access the website. At GoEngine, we often work with lawyers who can't access their own site, so they can't make updates when they need to, such as adding information about an office location or a new attorney. Often, this ends up costing more in the long run because these law firms have to start from scratch and build a new website.
An ongoing relationship with your site's agency will allow you to access reporting and analytics. This is crucial to the success of your legal marketing efforts, and it's not something you would get from basic website software.
It's imperative to understand how your site is performing, audit it for any technical issues and optimize it accordingly. If you're working with someone on your website, it's essential to ensure these are factored into the cost and you understand how monthly maintenance will take place.
Website trends are regularly changing, and you don't want to give your potential clients the impression that you're behind the curve. With an ongoing relationship with your website provider, your law firm's site should stay at the forefront of technology trends and design.
2. Custom Video and Photography
Often, your law firm's website is a potential client's first impression of your legal services. While a potential client is researching your business, he or she also likely has a few other browser tabs open with your competitors' site. Their experience and impression will determine whether they'll contact you or the law firm down the street.
Many law firm websites look the same. The more your website stands out, the more likely you're to appeal to prospective clients as they're researching for law firms. However, the more you customize your website, the more it'll cost.
To have a custom website, you need high-quality photography. At the bare minimum, you'll need headshots. Often, a customized website requires professional photoshoots of your lawyers in situations that depict the legal services you offer, including in courtrooms or meeting with clients. Also, video is an effective way to help potential clients resonate with your law firm. It's essential to have a budget that allows you to develop videos for your website.
It's essential to note that custom design work also raises the cost of building a website. This typically includes branding, logo development, and choosing color palettes that work well on the web and differentiates you from your competitors.
However, if you're okay with a template solution or stock photography, this can keep your website development cost low. It's vital to understand that the more you customize your website, the higher the cost will be. The result will be a site that tells the unique story of your law firm and enables prospective clients to contact you easily, but a truly personalized website isn't attainable with a shoestring budget.
3. SEO Features
Not all legal websites are naturally SEO-friendly. If you want your firm's website to rank high in Google search results, you must make sure your site's CMS has the features you need. Most content management systems tout their SEO capabilities, but these alone can't guarantee your website is poised for success.
It's essential that your website developer understands the ins and outs of search engine optimization and can work with an SEO expert. How will you build XML site maps? What is your URL structure? How will you get credible citation sources and citation websites? Does your website follow Google's guidelines on both mobile devices and desktops?
SEO and web development are two distinct skill sets. Thus, it's uncommon for someone to have a thorough working knowledge of both. Some attorneys hire a web developer to keep costs low, and even if they're satisfied with the result, their website may lack the core technical and content components needed to rank high in search engines.
SEO gives you a return on your investment. As your site gains visibility in Google, the largest search engine, you will bring in more clients to your firm, increasing your profitability. When you don't incorporate SEO into marketing for a law firm, your website functions more like a digital brochure. It will generate very little traffic and won't bring new business.
4. Technology Integrations
Most potential clients expect to visit a law firm's site and easily contact the law firm. These technology integrations are another differentiator between trying a DIO solution or working with experienced web developers. When you work with a marketing agency, they should know the technology integrations that are important in the legal industry, such as contact forms, Live Chat, or client payment portals.
For a low price tag, you can list your law firm's contact information on your site. But what if someone calls after working hours? Where do your law firm's email inquires go? In today's world, consumers expect business websites to offer a fast, convenient way to contact you, and potential clients don't want to wait until the next business day to get an answer. Some of the more advanced functionality that will differentiate your legal website from competitors include:
24/7 receptionists,
Clickable phone number from a mobile device,
Contact forms,
Email capture, including a "Subscribe to our legal blog" feature,
Clients portals for payment, and
Appointment schedulers
5. Content Marketing Strategy and Content Needs
The number of landing pages on your law firm's site will influence the overall cost. If your website simply contains a homepage and a contact page, this is a sign that you low SEO visibility, and your potential clients aren't satisfied with the lack of information.
Before building a website, your team must a content plan, based on your unique needs and your competition. How many landing pages do you need? How many pieces of content will you publish each month? And how is your target audience searching for legal information and what types of content do you need to develop to meet their needs?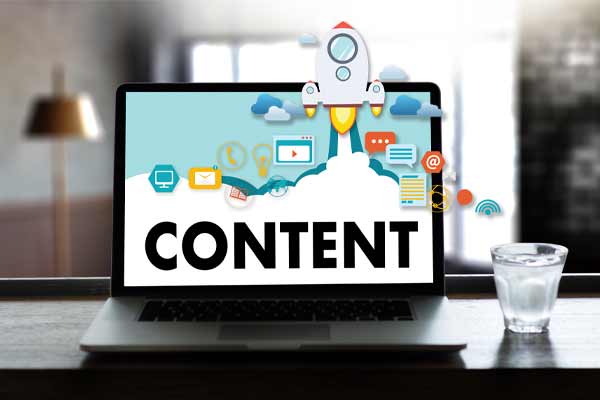 This content strategy requires careful research by someone with extensive experience in SEO, legal writing, and content marketing. Often, this is a portion of the total budget when you use an agency. When you use low-cost or free website software, you won't get any strategic planning or content creation support. Engaging an agency can help you publish quality content, which can boost your organic search and attract high-quality leads that can convert to paying clients.
The other cost is the actual creation of the content. Even if you want to write the content yourself to save money, it's still a good idea to have someone skilled in website writing and SEO reviews create the content. At the bare minimum, you should have a long-term strategy and plan in place for the following landing pages:
About Us,
Homepage,
Attorney Bios,
Practice Areas,
Servicing Pages, such as Contact Us, and
Blog Content and news article.
Treat your firm's site as an investment. Sure, your colleague's daughter can build something while she's home from college during the summer, but you could up spending more in the long run.
However, it's never smart to go for a website you can't afford, but cutting too many corners could hurt your business development efforts. It's all about balance, and typically there's no "one size fits all" solution.
Do Your Research
Law firm marketing is one of the most costly industries to do proper, results-driven SEO. If you're wondering how much you need to spend for SEO per month, typically the price tag ranges between $2,500 and $15,000 per month for an average market, depending on the area of practice.
Personal injury law and DUI criminal defense are the most competitive areas of law and can cost much more than $15k. In some areas of law, $1,000 per month can work well for law firms looking for 3 to 5 family law clients per month.
At GoEngine Marketing, we suggest you shop around for different pricing and see the range in which different SEO agencies charge. You'll find an average and gauge the potential value of SEO when done effectively.
Contact our SEO experts today to schedule an appointment if your law firm needs more clients per month or wants to build a pipeline of new cases every day.