Marketing your law practice today means recognizing how essential a law firm SEO campaign is to growing your practice and maintaining your competitive edge in a crowded field.
If you're not looking at your law firm's SEO data as the brain stem of your marketing strategy, you're losing out on the potential of search engine optimization.
Even though you entered law in the hopes American courts would make a comeback, you can admit the legal field hasn't been at the forefront of technological advancement. But digging into a dedicated online marketing strategy for your law firm doesn't mean foregoing the traditional methods of networking and marketing.
It simply means adapting to the changing environment of how prospective clients communicate with each other and collect information for themselves.
What is Law Firm SEO?
Law firm SEO services can help your law firm rank on search engine rankings and for important search terms related to your business.
75.1% of internet users click the top 3 search engine results. If your website isn't one of them, you're missing out on a ton of high-quality leads.
One study also found that 96% of people searching for law firms go to Google and conduct a search before hiring a lawyer. Further, 87% of people looking for an attorney, hire one and 72% of them only contact one lawyer.
This means that if 100 potential clients went to Google to search for a lawyer, 75 of them will click one of the top 3 search engine results. 65 will hire an attorney, of which 46 will hire the lawyer they contacted. If your website isn't benefiting from those searches, you're losing a ton of potential clients.
Search Engine Optimization (SEO) involves optimizing a website to improve its visibility for relevant keywords and ultimately increase the web traffic coming from search engines.
How Does SEO Help Law Firms?
Search engine optimization is a powerful digital marketing tool that helps law firms attract more clients online. SEO can help your law firm rank higher in the search results. Also, it can boost web engagement and generate more leads for your law firm.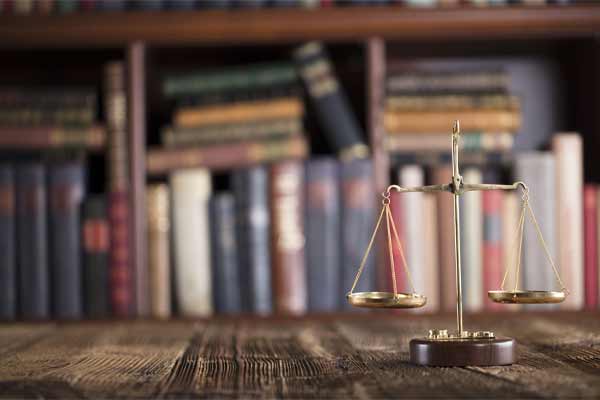 Ranking at the top of search is a daunting task, and it doesn't happen without some efforts on your part to improve your site's SEO. Thus, it's essential to invest in SEO strategies early on to increase your odds of ranking above your local competitors.
Many benefits come from using SEO on your website, including:
Attracting more prospective clients to your law firm's website;
Improving your visibility in local searches;
Generating more online reviews and positive reviews for your law firm;
Boosting engagement on your website;
Converting web visitors into potential clients;
Attracting high-quality backlinks to your website;
Ranking above your local competitors;
Tapping into new markets and service areas; and
Creating a powerful content strategy to reach more internet users.
The benefits of SEO don't end there. If you're looking to consistently attract more clients to your law firm and improve your digital marketing overall; it's crucial to get started with SEO.
Why Is SEO Important for Lawyers?
Not only is advertising good for your law firm, but it's also good for your clients. However, in the internet age, it's not enough to just have a website. Also, you need a solid SEO strategy to stand out in the crowded digital space. Whether you're reimagining how your market your legal services or lead a brand-new law firm, investing in SEO as early as possible sets you up for success in the long run.
When crawling and indexing websites, Google often prioritizes high-quality content that's recent, accurate, and satisfies the user's intent. Since the best law firms typically offer authoritative content on their websites, anyway, optimizing SEO, especially on the technical side — to attract high-quality clients makes sense.
Getting your name on a billboard isn't enough to build the connection and trust a client wants to feel before even contacting you for the first time.
A modern law firm website must provide an immersive, educational customer experience. What you say and how you say it builds your identity, and the more prospective clients know who you're and how you can help them, the more you can establish your firm as an authority. Thus, SEO for lawyers can help you increase your site's visibility and attract high-quality leads. Also, SEO for lawyers can help you take your law firm to the next level.
What Are the Top Three Google Local Search Ranking Factors?
Google leverages a narrow set of categories to establish local rankings for law firms. These three factors comprise relevance, distance, and prominence.
Relevance
Google determines how well Google My Business listings match user search queries. There are many strategies attorneys can use to ensure their GMB listing is as relevant as possible. These include:
Accurate Category: Choose the category most appropriate to your legal practice area. That means don't just choose "attorney" for your primary category if there are more specific options, such as "personal injury attorney," "divorce lawyer," "traffic lawyer," "and criminal defense attorney."
Add Detailed Service Sections: Google has sections in Google My Business profiles where you can describe your practice area. Be sure to use all 1,000 characters allowed, if possible, and don't forget to include your target keyword phrases.
Comprehensive Service Areas: Also, make sure you include all areas that your law offices serve. For instance, if you serve cities and counties surrounding where your home office is located, include them in your profile as well.
Consistent Information: Make sure that your address, name, and contact information are consistent with other listings on the internet and what appears on your site. Fill in accurate website and appointment URLs, operating hours, and make sure all other fields have accurate information in them.
Distance
Google also uses proximity, which is the relationship between their location and what's reported by a business's IP address or other methods, to determine which local Google My Business directory results to show to users. Organic search links are the number one ranking factor, but proximity is local search's number one ranking factor.
For instance, when you're searching for a personal injury law firm, what do you expect to see? Law firms nearby where you live, not law firms two states away. No matter how reputable the law firm is, if it's not within your immediate vicinity, it won't appear in local Maps results.
Prominence
The most daunting aspect of local SEO is improving a law firm's overall prominence. That's because the competition determines the amount of prominence you need to appear in the three-pack. The following can help you boost your law firm's prominence and rank high in search engine rankings:
Links: Having high-quality backlinks than your competitors is, like having more "votes" for your placement in the three-pack.
Articles: Publishing articles and blog content on external sites generally incorporates an internal link of some kind, which is a mutually beneficial relationship.
Images: Having more images than competitors can influence rankings positively, both in organic search and local search.
Directories: These help potential clients find your business. Also, they help Google better understand how to categorize your business. They often include name, address, and phone number (NAP) citations and help determine the specific coordinates (latitude and longitude) for your location on Google Map.
Reviews: Client reviews and ratings are also important. By many positive reviews and high ratings, you can rank for superlative-based searches, such as "best divorce attorneys," "best car accident lawyer," and "top criminal lawyer."
Transform Your Online Presence Using the Four Pillars of SEO
To build a successful law firm SEO strategy, you must consider Google's importance in your SEO practices. Over 200 factors go into Google's algorithm and Google analytics. Google has an entire series of algorithms to help them sort through the billions of websites to find the most relevant and those with relevant results in a fraction of a second.
Thus, it can feel like an unwinnable race to the top of the organic rankings, especially when Google's algorithm is frequently changing.
Whether you're thinking of taking on SEO yourself or looking to partner with a law firm SEO company or other law firm SEO experts, there are critical factors you must understand to get a top SEO ranking and drive high-quality traffic. These include:
Technical SEO
Unsurprisingly, with every update to Google's search engine algorithm, the technical aspect of search engine optimization changes too.
A common myth out there is that SEO is something you deal with once and then you're finished. While taking care of technical SEO is one of the first things SEO agencies do, it's also something that you need to revisit from time to time as your website and Google's algorithm change.
The first step in your SEO strategy should determine your existing technical assets and gaps, and then draft a plan for your SEO team to implement the recommendations and track the results.
Content
Before 2011, short blog posts of around 400 words dominated the content market. Now, the perfect content length varies by specific fields.
However, it's overwhelmingly skewed toward long-form content ranging between 1,500 and 3,000 words.
Also, your blog posts should include original information and relevant content specific to your audience's needs. In the legal field, your on-site legal content must show the value of your expertise, the trustworthiness of your law firm, and the authority of your content itself.
Backlinks
It's difficult to rank without an effective link-building strategy. However, while the goal was to create a ton of links to increase visibility, now it's all about the quality of the links.
Google can penalize your search engine ranking if you have too many low-quality or irrelevant backlinks and internal links. Backlinks often occur when another online platform or website links to your website. When authoritative and reputable websites link to your website, this can improve your website's authority.
This is a huge plus in the eyes of search engines, such as Google because Google's algorithm strives to show high-authority webpages to internet users. Link building is driving links to your site, through a variety of methods.
However, it's essential to note that you should strive to earn high-quality links, not just a massive volume of links. It's best to earn these high-quality links organically or via outreach instead of t buying them from a vendor.
Local SEO
This is a type of search engine optimization that's unique to local businesses. That's because local businesses serve specific geographical areas, so their prospective customers frequently use geo-specific keywords to find services in their area.
For example, someone is more likely to search for "family lawyer in Illinois" rather than simply "lawyer" or "attorney", because they know they need an attorney in their area.
So, you must leverage these localized terms in your legal content, as well as build out your local online listings, such as on Bing Places, Google My Business, and Google Map.
Related: Personal Injury Marketing
How Can I Conduct Keyword Research for My Law Firm?
Before you can optimize your website for certain keywords, you must determine what those target keywords should be. Keyword research entails identifying the target keywords your potential clients are searching for when looking for businesses like yours.
Most lawyers assume that their target audience is searching for search terms, such as "lawyer" or "law firm", but this isn't always the case. You must conduct in-depth, data-driven keyword research to find the right keywords, and uncover their search volume and competition level.
Use Search Engine Optimization Tools
Attorneys can use SEO keyword research tools such as SEMRush.com or Ahrefs.com to find primary keywords. These tools show you how much search volume a search term gets and how hard it will be to compete for it.
You can leverage these tools to find related keywords, research your initial keyword ideas, and spy on your competitors' keyword strategies. Having the best data and analytics on your side can help your law firm's SEO strategy become successful.
Brainstorm Searchable Keywords
Sometimes it's brilliant to start with a brain dump of search term ideas that might apply to your legal field. Here you can consider:
The services you offer;
How you would describe your law firm in a few words;
The results you've generated for your clients;
The clients you work with;
The questions your prospective clients are asking;
What your competitors are targeting; and
Your service area.
For instance, a personal injury lawyer in South Carolina is likely to think up search terms like:
SC personal injury attorney;
SC personal injury lawyer;
Personal injury lawyer SC
Personal injury law SC
Who to call after a car accident?
Car accident lawyer South Carolina
Personal injury law services
What does a personal injury lawyer do?
The above search terms are all potential keywords you can search for using a keyword research tool. Over time, you may add to this list by discovering related search terms and other keywords you'd like to target on your site.
Consider Localized Search Terms
In the previous example, you saw some search term options that included localized terms, such as "SC" and "South Carolina". If you are a law firm that targets specific service areas, then you must identify the localized terms as well.
Try to see f you can find keywords for each of the areas you serve. Search for variations of these localized terms, such as "SC", "South Carolina", and "Colorado Springs, SC". It's best to target these localized key terms so your law firm can compete locally instead of competing at a more competitive, national level.
Identify Related Search Terms
Once you search for the keywords in the SEO keyword research tool, you can also use the tool to find "Related Keywords". This is a brilliant way to find search terms you may not have thought of before. If they're a good fit for your website, add them to your keyword list.
Scope Out Your Competitors' Search Terms
Finally, you can use SEO tools to search your competitors' web pages and see which keywords they're targeting. You're likely to find some interesting keyword phrases to target on your website. Then you can apply these search terms to your web pages or blog articles.
Get Some SEO Help For Your Firm
Think SEO still sounds a bit intimidating? It doesn't have to be!
For most law firms that don't have a dedicated in-house SEO team, the best way to develop and implement an effective inbound law firm marketing strategy is by outsourcing it from a dedicated digital marketing agency, such as GoEngine.
If you're looking to expand or improve your law firm SEO, be wary of SEO agencies that try to sell you on overnight results or make promises that sound too good to be true.
If your law firm is looking for an SEO partner who cares about growing your online presence, your long-term success, offers exceptional customer service, transparent advice, at affordable rates, and has a track record of delivering great results, contact GoEngine today.