In the last decade, methods of sourcing prospective clients have changed, and the busiest attorneys are those who have embraced online marketing strategies. Digital marketing is the most effective way to attract new clients and highlight your legal services. If you aren't engaging in legal practice marketing strategies, you might be invisible to potential clients.
In this article, we'll discuss 5 key ways to improve your marketing efforts and get more clients for your law firm.
How Do Law Firms Get More Clients?
Just about every attorney wants more clients and better cases. So, competition in the legal field is so tough. Every potential client has a ton of options. How does your law practice make sure prospective clients 1) find you and; 2) retain your legal services instead of working with your competitors?
Typically, lawyers look to online marketing agencies to help them expand their clientele, but often they end up wasting their budget on ineffective marketing strategies. No matter your legal practice area, here at GoEngine, we've identified 5 fundamental ways to improve your online presence and boost webs traffic.
1. Optimize Your Social Media Brand
Is Facebook the best marketing channel for law firms to find legal clients? Maybe. It's essential to note that social media isn't just about posting pictures of your pets and children. Also, it's a way to introduce prospective clients to your law firm and highlight your brand and expertise in a more authentic and casual manner.
Your law firm's social media presence enables you to build meaningful relationships with potential clients before they even need your legal services. Building meaningful relationships online takes many forms, such as sharing links to blog posts related to legal matters, information about local events, or announcing news about your law firm.
The crucial part about social media posts is that your fans or followers can easily share them with their friends and followers, increasing your market reach.
Also, social media marketing can help direct visitors to your website, providing potential customers with more information about your legal services. Younger generations use social media platforms not just for staying in contact with friends but also to interact with their favorite brands.
Many potential customers believe an attorney isn't just a legal representative, but a person they can trust. Building personal relationships with your target audience through social media channels gives you that level of trust and approachability that many prospective customers seek.
2. Leverage SEO Strategies
Popular search engines, such as Bing, or Google, have "web crawlers" that crawl the web to match a search query, such as "a personal injury lawyer near me" or "criminal attorneys". Optimizing your law firm's website to attract the attention of these "online searchers" positions you among the top results.
Proper search engine optimization (SEO) services can improve your web traffic by over 400% in the first year.
Why is SEO important? The best and most relevant matches to a search query appear on the first page of search engine results, this is where most people stop their search. In fact, beyond the second page, your website is invisible.
Mention the type of legal practice you do, as well as the state and city you're located in several times on your law firm's website. Also, include an FAQ page with answers to popular search queries. Google algorithms love questions and answers, and these algorithms determine the direction web crawlers go.
3. Focus on Content Marketing
Typically, content marketing takes the form of blog posts, but can also include photo stories and video clips. People may visit your website for information about the legal field you specialize in, your bar association status, hours of operation, and other basic information, but the content you post can make them stay longer on your site.
Different topics can include in-depth explanations of frequently asked questions, your take on recent legal decisions, and even some "behind the scenes" of you working on certain types of cases.
Content marketing is SEO sensitive. Google loves fresh, educational content, relevant content, and your position in search engine rankings will reflect this.
Original, high-quality content has been shown to increase a lawyer's web rankings more than SEO phrases and keywords.
4. Work On Your Online Reviews
Potential clients look to websites like Yelp, Google reviews, and FindLaw to find the right lawyer. Positive reviews are an organic part of digital marketing.
Getting online reviews should be a crucial part of your law firm marketing strategy. However, many people are more likely to review a salon, store, or restaurant than a law firm. That's because many legal cases are personal and sensitive, and many people don't want to post about their personal business on the internet.
Being proactive and incorporating avenues for asking for reviews as part of your customer handling process can help you get more online reviews. Train your colleagues and associates to talk about online reviews as part of the client follow-up process.
If you know you have a happy customer, a simple, "We're glad we helped meet your legal needs. Would you like to leave a review of your experience with our legal services?" Can help you garner more reviews.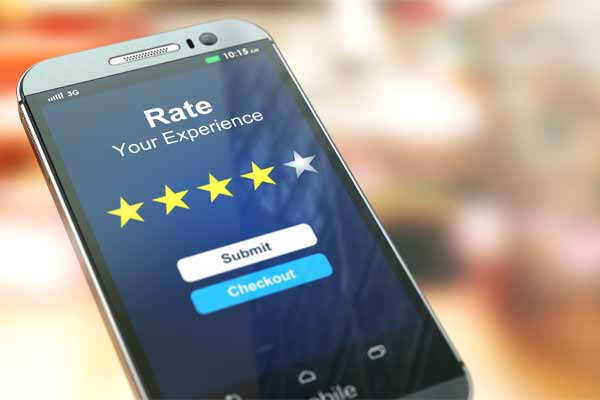 You can ask your clients to submit a testimonial or review for you to publish on your website or you can direct them to a third-party review website.
5. Optimize Your Google Business Profile Manager
Another crucial aspect of online reviews for successful law firms is the impact that positive reviews have on "GPM". Google shortlists the best matches with each search query. This list is called the "3-pack". The three businesses are listed underneath the Google maps result for businesses that match the search query in your area. To qualify for a place in this highly visible area, you need to have a Google My business profile.
When filling out your business profile, ensure you complete it 100% to reap the maximum benefit. Then, add your photo and photos of anyone on your legal team you wish to feature and photos of your law office.
If possible, hire a professional photographer to make sure that each photo is a professional portrait and that your law office is shown to its best advantage. People love to put a face to the name of their future attorney.
Next, connect your website to your profile. However, before you do that, make sure your site is optimized with essential information, such as your location and areas of practice.
Also, you need to add this information to the title tags and within your web content of the site--a professional internet marketing agency can help you with this. Then, add your law firm's name, address, and phone number. Add this information on your landing pages, too.
Need Help Growing Your Client Base?
For most law firms, expanding their client list is a top priority. One of the most effective ways to expand your client base is to take full advantage of the opportunities the internet offers. Start by optimizing your social media brand and posting relevant and educational content on your website.
Be sure to optimize your SEO strategies. At GoEngine, our digital marketing experts can help create a high-performing website and we can help create relevant content that helps you expand your market reach.
To schedule a no-cost initial consultation with one of our digital marketing specialists, call us today at (864) 300-0344.