A law directory is a type of website or web directory that catalogues business. Since the law directory has a focus on law firms and lawyer listings it focuses on listing business within the law industry. This type of directory makes it easy for potential clients to search for lawyers and law firms depending on their geographical location. A lawyer directory has other advantages such as providing marketing opportunities for lawyers. The marketing opportunities include; Search engine optimization, online reviews, and lead generation.
The most important question that a lawyer or law firm can ask themselves is why a law firm directory is important to a lawyer. If as a law firm you want to grow and you would like to attract new potential clients having your business listed in top directories for law firms can help you get ahead of the competition.
Potential clients will have an easier time finding you through a lawyer's directory. Listing your business in the best-known directory can help boost your firm's visibility online, you will attract new leads, and it will enhance the online reputation and authority of your law firm.
We have picked out some of the reputable directories that your firm should consider. We will review the high-authority lawyer directories in detail.
What Are the Top Legal Directories for Law Firms
There are many legal directories that you can use to post your business online. However, if you want your business to rank and be more visible to clients here are some of the top directories that you should think about using.
Avvo
Avvo gets over eight million visitors in a month. Avvo's lawyer directory creates between lawyers and potential clients in a month. On this website, it is possible for clients to rate and review lawyers that have been listed. Lawyers as well can offer endorsements to other lawyers on the site. The attorneys are rated by Avvo depending on the information that has been provided by the state bar association, lawyers that claim their profiles on Avvo, and the legal community.
FindLaw
On FindLaw, legal consumers have a resource that they can use to not only find lawyers but as well they can be able to get more information about the legal questions that they may have. On the site, you will find informational articles that talk about the different state laws and what to look for in an attorney.
Lawyers.Com
On this website, lawyers can purchase a premium membership if they want. The premium memberships will place them above the general profiles and increase their visibility on the directory. Attorneys looking to advertise on Lawyers.com can be promoted on the page as a sponsored law firm or lawyer.
Super Lawyers
On Super Lawyers, you can look for attorneys and law firms depending on their location and their area of specialization. There is a resource provided by the platform where potential clients can get their legal questions answered by top lawyers. On the website, only the top 5% of attorneys from each state are chosen. Hence having your business listed on the website can give your law firm or business an additional boost.
Justia
Justia is a legal directory where licensed attorneys can claim and fill out a free profile listing on their legal directory. When you claim your Justia profile you are as well listed on the LII (that is legal information institute) directory. The website is shown to receive over one million visitors every month from people who are in search of the legal resources offered. For greater visibility on the website, you can purchase a premium membership
The U.S. News Lawyer Directory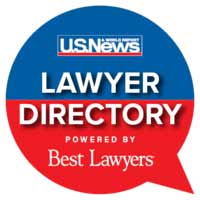 Potential clients that are in search of legal representation can use the U.S. News Lawyer Directory to find it. You can choose to use a regular directory on this website. However, the downside is that you will not able to include ratings, scores, and rankings while using a regular profile. If you want to showcase your awards, rankings, and credentials you can do so by purchasing an expended profile on the directory.
NOLO
NOLO offers thirty thousand local attorneys on its directory. The individuals visiting the legal directory to find do-it-yourself legal products and extensive legal articles that are free to read can as well give information about the legal matters or cases that they have. By doing this it enables the legal website to find a qualified list of lawyers who can handle the case and the potential clients get to choose from them. In order to get their business promoted lawyers can purchase the different types of subscriptions available on the platform.
US Legal
US Legal was established in the year 1997. This legal directory has offered information, legal forms, and services to small businesses, attorneys, and consumers. US Legal is able to attract visitors by offering them free access to law topics that range from divorce to filing lawsuits. The website features attorneys that specialize and practice in a variety of fields and that are located in different parts of the country.
Martindale
This lawyer directory has a listing for over 1 million law firms and lawyers. If a potential client wants to find a law firm they can type in the location and their area of practice. You can search for lawyers in the US and in Canada. The listing can include both clients and peer reviews. For a more prominent placement on Martindale lawyers have the option of getting sponsored listings.
HG.org Legal Resources
On HG.org Legal Resources you can find lawyers worldwide. You can find lawyers from Asia, the Caribbean, Middle East, Latin America, The Pacific, North America, Africa, and Europe. The listings are sorted based on the location, name, and area of specialization. You can publish legal articles on their website for free. You have the option of either registering to list with a full premium listing or a free basic listing.
Mediate.com
On mediate.com it is possible to connect mediating lawyers with individuals that are in search of mediation services. You can use the directory to search for the mediation lawyer by searching by service type, location, or business name. Mediate.com has a variety of marketing opportunities that include a featured mediator program that shows the linked name for all visitors that are within your area code.  The website as well offers a statewide banner promotion option. Through the promotion option, you can be able to put your business on a banner on every page of this website so that all visitors from the state that you have to potential to see it.
Best Lawyers
On Best Lawyers, law firms and lawyers are recognized on the directory using peer reviews. Best Lawyers will look for leading lawyers in your geographic location as well as their legal practice and get their opinion about the ability of your firm. Best lawyers also offer awards such as law firm of the year and lawyer of the year among other awards.
Just Great Lawyers
On this legal directory you can be able to browse attorneys by typing in their city, state, and practice area. As a lawyer you can join the site and list your business or law firm for free. However, if you want to be featured monthly or appear on premium listings on Just Great Lawyers you would need to pay a monthly subscription.
Enjuris
The online directory has over nine hundred and fifty uses on its website. For a lawyer to have a listing profile on eth website they will need to pay.  You either choose the basic, contributor, member or Enjuris partner level membership. As you go up the levels you will be able to options that will enable you to link to an online bio, to be featured on an important
LawInfo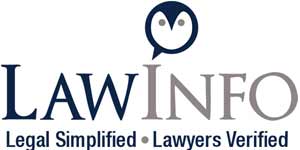 On the Lawinfo website, you will find legal resources, legal articles, videos, frequently asked questions on legal topics, and a nationwide lawyer directory. A potential client carrying out a search can look for you by name, geographical location, or legal issues that they have. The website spotlights attorneys that are good at offering high and ethical standards of customer service. The website does this using its lead counsel verified symbol that makes them stand out among other listings.
LAWGURU
Attorneys on lawguru have access to free listings on their legal directory.  As an attorney you can earn some revenue when you answer the paid legal questions. The lawguru website indicates that they have a network of over ten thousand lawyers that specialize in a variety of legal fields and they are ready to answer the legal questions asked in the website. Potential clients can search for you by you are of law, area, or name.
LawTally
You are invited to either claim an existing listing or to add a listing on this lawyer directory. The lawyers using this lawyer directory are invited to give as much information as possible on their profiles. They can include videos, links, social media accounts, and photos to their profile. While using LawTally you must pay a monthly subscription for the profile that you have on the website. You can pay for a standard listing, elite or diamond profile.
NAOPIA (National Academy of Personal Injury Attorneys)
As the name suggests this legal directory specializes in spotlighting personal injury lawyers in the nation. The lawyers that are present in this personal injury directory should be in a private practice, licensed, and should have good standing. Lawyers should as well have 5 years of experience practicing personal law injury, must spend a significant time in their practice tackling personal injury cases, and should be nominated by either a research staff member on the website or a licensed practicing lawyer. Lawyers that make it to the list of the NAOPIA top 10 attorney list be able to display the NAOPIA badge.
Legal Match
According to Legal Match over 5 million prospects have posted cases that they want matched with a licensed lawyer.  To join this legal directory listing a lawyer can sign for membership and mention their area of specialization. After that they can be able to view cases that have been sent by legal consumers and as well respond to the clients looking for lawyers in their area of practice.
Lawyer Legion
On this website Visitors can be able to look for attorneys, an industry leader that has been recognized as well as certified specialists. Visitors on Lawyer Legion will be able to look for lawyers by considering their geographic location or their area of practice. They can as well search them through their state board certification or National board certification. You can create a profile for free on this website.
Need Help Building Your Directory Presence?
Law firm directory listings are a great way to attract authority and entice a prospective client in the legal industry. However, an attorney directory is not the only SEO strategy there is. There are other other search engine ranking tactics that you can use to help boost your SEO ranking and online presence and  we would like to discuss them with you.
At GoEngine we work with attorneys to help them with their law firm marketing strategies so they can become high-authority websites in their fields of practice. Get in touch with us!