SEO is always evolving. Most of the strategies that were used seven or five years ago are either counter-productive or obsolete today. For you to truly have a successful SEO strategy you should know about the newest tactics as well as the latest algorithms so you stay ahead of your competition by dominating the organic search results.
We want you and your business to win in Chicago. At GoEngine we are focused on helping local businesses in Chicago with their SEO. We offer these businesses insight on how the best –practices they can use to get ranked on the search engines.
We take it further into practice showing them how they can improve on their visibility and prominence. If are a lawyer, law firm, or small business in Chicago and you are looking to increase organic traffic that converts then you should know that you are talking to the right people. Take the first bold step for your business, talk to us!
What Is SEO?
The term SEO means search engine optimization. Just like how you optimize a car so it can perform better by either aligning the wheels or putting in oil you as well need to optimize your website with content that is relevant, keywords that attract potential clients, and as well post valuable content.
At GoEngine our Chicago SEO services aim to help you as a business identify the areas in your website that you need to optimize so you can rank high on the search engines results. In return, you will be able to attract high-quality visitors to your site. High-quality visitors are those visitors that are highly likely to become clients.
As a business trying to be visible and rank high on Google you have to remember that it is not productive to rank high by just using any keywords. We know this and that is why we carry out our research so we can discover the keywords that your potential clients are using to find you.
At GoEngine our team of SEO experts carries out deep and in-depth research so they can find out what will help your business to grow. Our next step is to try and help you rank using the most relevant and lucrative keywords. When you choose us we don't treat you like any other business. We create a customized SEO strategy that will help your business grow.
Reach More Customers in Chicago with Targeted SEO
As SEO consultants and specialists we want to increase the revenue of your company. When you come to us the first step is to have an initial discussion. In the initial discussion, we create a layout of your business goals and objectives in relation to your presence on the web.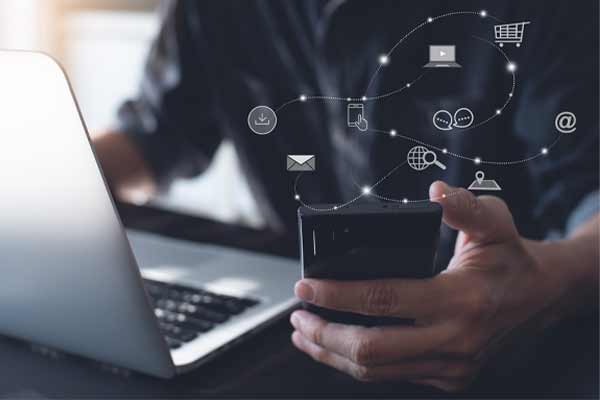 After the initial discussion, our team then creates a strategic plan that is meant to increase your website's traffic. Here are the areas that we focus on:
Content Strategies
After we get an idea of what you want for your business we come up with ideas for your web content. The website content that we create is meant to bring you sales, targeted leads, and visitors. We will let you in on the secrets that will lead you to develop new content that will keep your visitors and clients coming back.
Link Building and On-page Optimization
We acquire links from other websites and optimize your on-site content so your online visibility can grow.
Site Architecture Analysis and Technical SEO Audit
It is our job to identify opportunities on search engines such as Google, Yahoo, and Bing so we can rank your current web pages. We look for any underlying technical SEO issues when we carry out our SEO audit and address them.
We find errors on your website such as console errors and other errors that may prevent your business from highly ranking or that may be limiting its performance.
Why Choose GoEngine as Your SEO Agency of Choice
When you are looking for a digital marketing firm to work with you should know that it is just not enough to work with any digital marketing firm you find out there. You need to partner with a company that cares. Partner with a company that listens to the goals that you have for your business but even more importantly a company that helps you achieve your desired goals. Why? So that your business can have a great return on marketing investments. Let's be honest not all digital marketing agencies will get it right, but we are different, and here is why.
Chicago, Illinois is heavily populated and every second of the day the need for a lawyer arises. For you to be able to position your law firm and give it an advantage in this very competitive market there is a need for you to entrust your business to the right digital marketing service.
Learn More: How Local SEO can Help Law Firms
GoEngine is a trusted Chicago SEO company that serves businesses and helps them to build a credible and active online presence. Our capable SEO experts use their years of experience, knowledge, and expertise in search engine optimization as well as online marketing to help you increase the ranking of your site as well as your marketing goals.
We see through the eyes of your target market and that helps us to make sure that your website effectively appeals to your clients.
When you partner with our search engine optimization agency here is what you can expect as a business owner:
Measurable and Proven Results
We know that words mean nothing if they are not backed up with actions. We don't only tell you how we are going to give you results we deliver results.
We aim to improve your rankings in all search engines and as well boost your ROI. How do we do it? We analyze your sector and implement SEO strategies to the goals and needs that your business has.
Marketing Strategies that are Cost-Effective
We build long-term profitability and generate traffic by using SEO strategies that are within your budget and that meet the objectives for your business.
At GoEngine we use the latest SEO tools and software, as well as the best Google features that help us guarantee that your online campaign has maximum impact.
We Have Integrated Solutions
We offer our clients pay-per-click management, social media marketing as well as other digital marketing solutions. At GoEngine we want you to thrive and for that reason, we offer you integrated SEO services that will help you build a strong presence on all online platforms and get ahead of the competition.
We Believe in Having a Custom SEO Strategy
When it comes to SEO news and practices as a professional SEO service we are always on the lookout for what's new. This helps us to create a strategy that is robust.
We use white hat SEO techniques that are proven to promote business growth and generate organic and qualified leads to your website.
Why Do Our Strategies Work?
Optimize your website so it can show up on nationwide and worldwide searches? Sounds great, right? Well, not really. Let's face it your biggest competition is the law firm just a few blocks away from you. For you to thrive and get noticed you need to stand out from them. We use proven and affordable search engine optimization methods that have been tried and tested to help you achieve that goal.
We know the importance of local search engine optimization services when it comes to optimizing your webpage. Our search engine optimization specialists use local SEO services to optimize your site with localized keywords and content that targets the wants of your clients.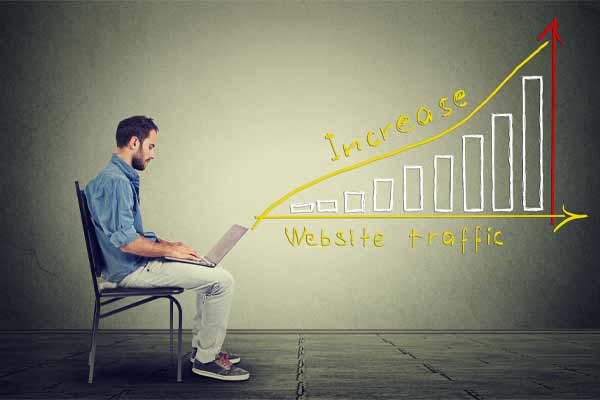 Our dedicated team of SEO experts will help you get your name in Chicago's local directories. They will help you create service pages that are location-specific and optimize your business page on Google. We are not done. We understand everything that the Search engine algorithms look for and we cover that too.
We are the SEO Company that you need to not only be on top of your game but as well to give your local clients access to you!
Full-Services Digital Marketing Agency
We have a dedicated team of SEO experts, a wide range of professional services for law firms in Chicago and most importantly we care. We want your business to grow and we want to see you succeed.
Our SEO specialists listen to you and then we go through your business and come up with strategies that can boost growth, visibility, and attract leads that become potential clients.
Every customer experience at GoEngine is unique and that is why we love what we do. Our clients have only great things to say and we want you to join the winning team when you partner with our SEO firm. Get in touch and let's get talking!